Welcome to 9 Minute Meditation
Hi, I'm Dr. Jerome Freedman – the guiding teacher of Mindfulness in Healing, a published author of books and guided meditation recordings, principal writer of the Meditation Practices blog, and headmaster of 9 Minute Meditation.

I'm truly passionate about sharing the power of 9 Minute Meditation with you, and the world. Today you can start your path to well-being and discover your inner resources for learning, growing, healing and inner peace with a FREE 7 part email course by signing up today.

Dr. Jerome Freedman
Headmaster of 9 Minute Meditation
And here's why…
Meditation Turned My Life Around
And It Can For You!
Today, I live a life beyond my wildest dreams – filled with love, compassion, purpose, generosity, freedom, travel – and so much more. But it didn't start out that way.
My journey began with difficulties relating to other children, especially girls. I lived in total fear of the neighborhood and school bullies.
Each time I married, our lives together began together on the edge of poverty. I had spent ten years in universities studying engineering and physics.
But I made the most profound discovery of my life that changed everything: The Power of Meditation.
I quit school, got a job, had my first child, and began a successful life that included meditation, yoga, friends, tennis, and travel.
I'm sharing my story not to impress you but to impress upon you the one truth I learned: Meditation helped me to discover my inner resources for learning, growing, healing, and inner peace.
And I know that you're ready to discover your own inner resources for inner peace and equanimity today.
You must now be wondering…
What is Meditation?
Meditation is self-directed or guided mental practice for relaxing the body and calming the mind. Most, if not all religions have forms of meditation practices.
Meditation is ideal for cultivating greater awareness of how our bodies and minds work together as a unit. It is great for harnessing our inner resources for understanding and learning about our conscious thoughts, feelings, and behaviors, which can, in turn, improve our ability to heal, feel whole, and enjoy a fine quality of life.
One of the practices that I teach is mindfulness meditation. Mindfulness is paying attention in a particular way; on purpose, in the present moment, and non judgmentally, according to Dr. Jon Kabat-Zinn. If you decide to become a member and take the 9 Minute Meditation course, you will receive several lessons on mindfulness meditation.
Meditation has been validated scientifically in many academic studies. It has shown to be helpful in healing a wide range of illnesses such as stress, anxiety, depression, substance abuse, eating disorders, insomnia, chronic pain, psoriasis, and a host of others.
It is now a mainstream healing modality that is taught in hospitals and community centers and prisons all over the world. It is no longer just for the elite or hippie generation.
What's in it For Me?
Enter your name, and email address into the boxes to the right, and I'll share some of the simplest techniques I know to help you experience the very real benefits of meditation for yourself.
When you subscribe, you'll discover:
A foolproof, scientifically proven way to eliminate stress, and gain complete mental clarity in 9 minutes or less.
The simple "mind hack" that you can help you perform better at your job… immediately! (use this during a stressful time at work to get things done and feel like a superstar)
How to improve your personal relationships, professional growth, long-term health, and more… without stressing about a single thing.
The secrets, step-by-step, system that anyone can use, no matter what your job, religion, education level, or marital status!
Access to try the 9 Minute Meditation course.
Again, it's absolutely free to sign up. When you do, you'll receive a 7 part email course that will help you gain more inner peace and tranquility in your personal, and your professional life immediately!
It's your turn to harness the power of what centuries of ancient wisdom has known all along, and what science has confirmed about instantly improving inner peace and living a happy, healthy life.
All you have to do is fill in your email address and name in the form at the upper right of this page, click on the submit button and you'll get the first lesson delivered instantly to your inbox!
Here's to a healthier, happier you!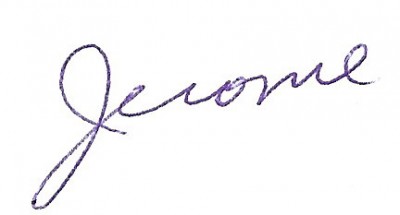 Dr. Jerome Freedman