It's a big claim, but it's true: you really can transform ANY aspect of your life, so you experience inner peace, love, happiness — or any other kind of "success" you desire.
In fact, you can get results faster (and with less effort) than you can probably even imagine right now.
Over the next few minutes, I'm going to reveal to you a scientifically proven and practically effortless way you can eliminate "failure" from your life, multiply your success, and start creating a life you are truly inspired by.
I'm telling you that the best way I know to improve any aspect of your life right now is to do 9 Minute Meditation every day.
If you go to the gym or the yoga studio, you know how you feel when you miss a session. You know how you feel when you forget about it for days at a time. You know that your muscle tone degrades quickly.
The same is true with your mind. You need to meditate every day to get the benefits of a calm, clear mind and a peaceful, loving heart. With what you are going to learn, you will see just how easy it is to gain the peace and tranquility of meditation in just 9 minutes a day! Think of it as mental exercise, which, indeed, it is!
Why I Can Help You With Meditation
First, let me tell you my story. I was your typical nerd in high school and college (before there was such a thing as a nerd) always thinking about girls. Just looking at an attractive girl would give me heart palpitations. Talking to one would be even worse. I never had the guts to approach the ones I thought were really cute.
Then in my junior year, I discovered chemistry and math. I still only thought about girls, and began to have a love of learning. The next year, I took physics. These subjects were important for my undergraduate degree in chemical engineering. I then spent six years in graduate school in physics and got two masters degrees. The curriculum was so difficult that I was unable to complete my Ph. D. at that time.
Then I found meditation. If I wasn't such a nerd, I may have found it sooner.
Meditation took me out of the world of physics and into the world of software engineering. Over the years, I earned my Ph. D. in computer science. My successful years as a software engineer have provided me with a substantial income. I am now able to spend my time writing and teaching about meditation.
Over the years, I have trained many people how to meditate and increase their sense of well-being. The training included meditation and deep relaxation. I now lead Mindfulness in Healing at the Pine Street Clinic in San Anselmo, California.
That is why I am pleased to announce the 9 Minute Meditation Course. It will guide you in simple, powerful lessons to help you transform any area of your life, like it did mine. It is fast and easy … once you learn how to meditate.
By the way, I have been with the same lovely woman now for almost 36 years!
Introducing 9 Minute Meditation
When you invest in 9 Minute Meditation, you subscribe to a series of lessons. Twelve of these lessons are instructions in different forms of meditation. Lessons are made available to you in the members area on a weekly basis.
The course of study spans a period of about 11 months to two years. Additional materials, meditation instructions, and monthly bonuses are made available to you, also in the member's area.
In 9 Minute Meditation , You'll Discover:
The secret to your success in cultivating freshness, stability, and freedom is to practice meditation just 9 minutes every single day.
Meditation You Can Do Today!
The 9 minute meditation program is designed so that you can enjoy the benefits right away!
This 9 Minute Meditation Course is:
Calming
Easy to understand
Easy to do
Easy to fit into your schedule
Perfectly peaceful
An excellent stress-reducer
A great way to improve your concentration
Fuss-free
Not reliant on any one culture or religion
Something you can do right away
Great for beginner through advanced
Full of support
Subscribe Today and Soon You'll Be Thriving!
Take advantage of a 14 day trial subscription for just 1¢ – that is one cent – today.
You'll have access to the introduction and three more lessons immediately.
Then once a week we'll, automatically deliver new modern meditation strategies, right into your members area.
Each month that you are a member, you'll receive a bonus guided meditation or ebook or other bonus that you can download to your computer or your iPhone or access on the internet.
There's no waiting for books or CD's to arrive, no wondering what's coming next.
We promise you won't be overwhelmed with too much information too soon!
Just log into the members area every week and view the new content.
I Am Shouldering All The Risk
You Risk Nothing
If you're unsatisfied for any reason, just cancel your subscription and you won't be charged a single cent more.
If you love what you're learning, and start seeing positive changes in your life, then you don't need to do a thing. After your two-week trial is over, you'll automatically be billed for the regular subscription price of just $8.99 per month. Then your bonuses will begin to arrive. You can cancel at any time. No questions asked! But you will lose your bonuses.

That's it — just $8.99 per month is it all takes to gain full mental clarity, and start feeling both mentally and physically stronger!
Act Now, and You Will Also Receive
Six weekly guided 9 minute meditation recordings designed to expedite your accomplishments. I will be your guide.
Access to a special contact form where you can ask questions about your meditation practice and receive answers.
Invitation to a Facebook page for 9 Minute Meditation members.
Bonus materials every month which enable you to

download a copy of my ebook, Seven Secrets to Stop Interruptions in Meditation and other ebooks,
download a copy of my Relieve Stress Guided Meditation and other guided meditations, and
take the Enneagram Instrument personality type assessment
9 Minute Meditation is ready for instant viewing of the first several lessons for a one-time donation that YOU determine right now. The usual price is $8.97 a month until you cancel. So that a year subscriptions amounts to approximately $108, which is the going retail offer. Now we are offing this course on a donation basis and, if you offer a donation which exceeds a special, secret amount that will never be revealed, you will receive a surprise bonus that will make you happy and enhance your meditation experience. You can cancel at any time but you will lose you bonuses.
I invite you to try 9 Minute Meditation for 14 days completely my risk. If the lessons aren't your entry to a stress-free life, just let me know and you'll never have to pay for these lessons. They are yours as my gift just for trying them.
Click The Button Below for Instant Trial Access
Sincerely,
Jerome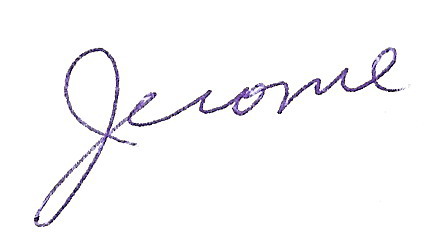 Jerome Freedman, Ph. D.
P. S. …Remember, you are guaranteed to improve any aspect in your life. Take action now!